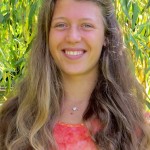 …sounds like a big adventure and like all Kusis we can't get enough of them!!! At the age of 15, who can say about himself to have climbed the highest mountain of Spain? That's why we all dreamed of our first mountain expedition and the moment reaching the top together.
But then there was our holy machine making her own plans and although the reparation team worked very hard night and day, we had to stay in Kiel ten days longer than planned and first got to know our ship without swell. Sadly this delay wasn't compatible with our plans in Tenerife: we wanted to walk the first part and then sleep in a hut before reaching the top in the morning and enjoy a fantastic sunrise. But we came too late and the hut was already booked out by someone else. Ruth gave everything, but she could not get a place for us to sleep and in Falmouth she had to tell us that we would be able to climb the Teide only halfway. That really was quite a shock and made some of us kill almost half of their chocolate reserves. Luckily we could fill them up in Falmouth in order to be prepared for our next trip through the Biscaye. But even climbing Mount Teide halfway should be an amazing adventure for all of us… .
The day started perfectly with breakfast on the main deck, our daily and always loved cleaning hour and Marie's wonderful presentation on the vegetation zones on Mount Teide. Then our bus arrived and while some returned to get their forgotten sun glasses or cameras, we tried to make the Spanish bus driver understand where we wanted to make some stops. Hoping he had understood at least the direction, we could finally start.
Like always singing loudly during the whole drive, we looked out for the different vegetation we just learned about and after a little while we stopped shortly to take some fotos with the Teide in the background. We seriously thought this was the best view on the Teide, but it should come even better… It was a nice and clear day and instead of the midday heat in the valley, the higher we went the colder it got.
On our second stop over the clouds we also enjoyed the fantastic view and at last we reached the museum where we watched a funny movie about the Teide, presented by a mountain ghost with enjoyable Spanish accent. After that Marlena's presentation on volcanoes prepared us thoroughly and we started our trip. A horde of 37 Kusis paved its way up the mountain. It's a very strange feeling when your skin gets burned by the sun and you are cold, but nothing could top the fantastic view. You could easily imagine living on Mars and probably meeting an alien around the corner. There are thousands of beige stones and after we figured out that they don't weigh anything, Frank explained us that they were dried lava filled with gases. They are even light enough to swim on the water and we took some funny body-building-pictures with them. Back on board we also wanted to examine them in chemistry and see what else we could find out about them.
Another speciality of the mountain are the so-called "Eggs of Teide", some very big, egg-formed rocks. They just look like fallen out of the sky into this dry landscape, where some lonely Teide-ginster-bushes seem to be the only organism. Still we could find some other signs of life, like one British Pound and an empty pack of Chinese cookies. Luckily we escaped the other tourists mostly.
Due to the amazing view which got more and more beautiful, some stopped almost every 10 meters to take fotos and after a little while we spreaded into two groups. All in all it took two and a half hours, until the last group reached the lookout.
We didn't care about the cold and enjoyed our lunch packets looking at the beautiful landscape. Of course everyone took some more fotos. Too fast our time was over and we had to leave to get our bus back to the ship. So one last view and Frank had to shoo us downwards. It was totally different with the setting sun on the rocks and quite nice to walk.
One and a half hours later 37 tired, hungry, dusty but happy Kusis sat before the museum, waiting for the bus. We must have looked quite funny and as we started to make our motivation rocket, the other tourists must have thought we got burned by the sun. The bus luckily arrived soon and our first mountain expedition was over. We all got inspired by this wonderful day and all the beautiful views we enjoyed and tried to conserve in hundereds of pictures. Hopefully one day we will have the chance to reach the top of this amazing volcano, we all learned to love today. Probably even together.
Ahoi from the Thor Heyerdahl, your Linn