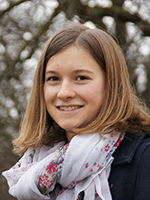 50m long, 30m high and 6m large – do you know a place that has all those characteristics? Right, the Thor Heyerdahl which will be our home for the next 6 ½ months.
Half a year before nobody of us was able to imagine that we would live at some point on this great sailing ship. We just saw pictures of the last trips in the internet and were very impressed. It was really a dream to see this ship in "real life".
When we saw the Thor Heyerdahl for the first time, we were very astonished. It was exciting to see the small rooms, the kitchen, the navigation room, the technical room…
In the first moment we were all interested in our own small rooms, which we would share with 1, 3 or 5 others.
Thursday was the day of our removal. Everybody had their stuff and nobody was able to imagine how we could put all this stuff into these small rooms. This evening we packed everything under our beds where we also have provisions and everything could be stored. Our stuff for Cuba is stored together with provisions like tea or marmalade under our beds, while our warm clothes for the North Sea are in the small divisions. During the evening everybody decorated their bed and the magnetic wall where we put pictures of our families and friends. On Friday our families and friends were able to see our new home and I think they couldn't imagine how we would live here.

However, we can say that we have a place for everything. Every room has many functions. We use the so called "Messe" for example for eating, learning, talking to others, writing diary, singing and so on. One door leads to the kitchen, toilets and bathrooms and if you go downstairs you are between our little rooms. If you walk straight ahead you find yourself in the already mentioned "Messe". In the centre of this room there is the next staircase which leads upstairs and which is the next main door of our home. The Thor seems like a labyrinth and at the beginning we were all a bit confused with the entries, doors and stairs. It's funny that a 50m-long ship can be a little labyrinth but as we live here the ship seems to be bigger and bigger because we know more and more about the ship and where everything is placed.

Other aspects of our new home are the different routines. Our "big family" is divided into four so-called watches which have certain times when they have the responsibility for the navigation of the ship. Because of the watches and different sleep-routines it's possible that you don't see a student during a day. So it's sometimes a funny reaction when you see somebody that you haven't seen for a "long time". Many people think it's impossible that you don't see a person on a 50m-long ship, but we can say that it's possible and very funny if the ones are sleeping and the others are eating.


However, our new home is much more than a different day routine and a new place.
After this two weeks we already became a great family and everybody is part of it with their own strengths. It's a good feeling to know that we are a well-working team. Just because of this team spirit and confidence it's possible for us to manage the daily life and to have that much fun. If the team isn't working we aren't able to steer the ship.
We hope our new home, the Thor Heyerdahl, will be a great home for the next 6 months and all the parents, grandparents, friends can keep calm, because we are fine and have a great home, that's sailing on the oceans from country to country!