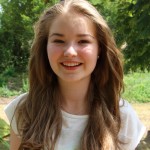 Wednesday, 10th of February 2016
Dear diary,
finally the day had come! Today our expeditions in small groups through the different regions in Cuba started. Our group, which went to Holguín, a town in the very east of Cuba, was the first one to go to the bus station. It was quite difficult to say "Goodbye" to all the others, because we will not see them for five days. For us KUSis five days is a very long time, since we had spent the last four months together. The others will go to some other regions in Cuba like Santiago de Cuba, Cienfuegos, Matanzas, Sancti Spiritus or Santa Clara. I am very happy with our destiny and I hope that every group will have a great time. At the moment, I am sitting in the bus to Holguín, which will take twelve hours. So sleep well, Sophie!
Thursday, 11th of February 2016
Dear diary,
we did it! We arrived in Holguín very early this morning. There we searched for our "casa", where we will stay for some days. The owner, a very nice old lady, had prepared a delicious breakfast for us and after that, we went for a walk in the city, which is also called the "City of parks". Every member of the group has his own job, like for example looking for food or looking after the money. That day, we decided to cook in our "casa" and it turned out to be a very funny evening cooking and laughing together.
Friday, 12th of February 2016
Dear diary,
don`t be shy, look up high! Today we climbed the 457 steps to the "Loma de la Cruz", the highest point in Holguín. The view was just magnificent and I took a lot of photos. But the highlight of the day was definitely the visit of a real Cuban ice-cream parlour. By paying just one CUC we were given 36 scoops of ice cream. We were in heaven! We finished this lovely day in the "Casa de la Trova", where a little band played some good, Cuban music. We enjoyed the athmosphere so much.
Saturday, 13th of February 2016
Dear diary,
the weather today was grey in grey. It rained a lot when our group set off in the morning to get the bus to Gibara, a little harbour village only thirty kilometers away from Holguín.
Discovering the city did not take so much time and due to an unorganised taxi-driver we already got a wonderful city-tour. Actually he just wanted to take us to the place where we would stay. That was so much fun!
Sunday, 14th of February 2016
Dear diary,
happy Valentine`s Day! Today was Sunday, so we went to church and enjoyed a very Cuban Mass. Later we made a trip through a cave in the outback of Gibara. It was called "Cueva de los Panaderos" and it was very interesting. We even had the opportunity to swim in a little lake in the centre of the cave. That was such a great experience. The rest of the day I spent in my bed with some others, because we were struck down with stomach problems. Our stomaches are not used to the water and the Cuban food.
Monday, 15th of February 2016
Dear diary,
today erverybody is fine. But unfortunately we have to leave this wonderful place. The transport to Holguín was the next challenge, because of our big luggage. But the Cubans were so friendly and helped us to find some space in the full bus. After some last hours in Holguín, we had to take the bus back to Habana, where we will meet all the other groups.
Tuesday, 16th of February 2016
Dear diary,
we gathered all back again in Habana. The expeditions in the other regions were a success as well, even if they had many more problems with their stomaches.
But all in all, we enjoyed the trip in Cuba very much and we had a lot of experiences with Cuban people. Also, we learnt how to organize ourselves and the expedition, even if we were quite happy in Habana, where we did not have to plan the other days.
written by Sophie